April 21, 2020
Okay friends, we've officially survived AND thrived through an entire month of quarantine chaos! We know some of you are very familiar with this work-from-home routine (shout out to the WFH veterans), but others are still trying to adjust to this new normal. We're here to tell you that it's okay to make mistakes, not feel motivated or maybe have off days during this strange and unprecedented time.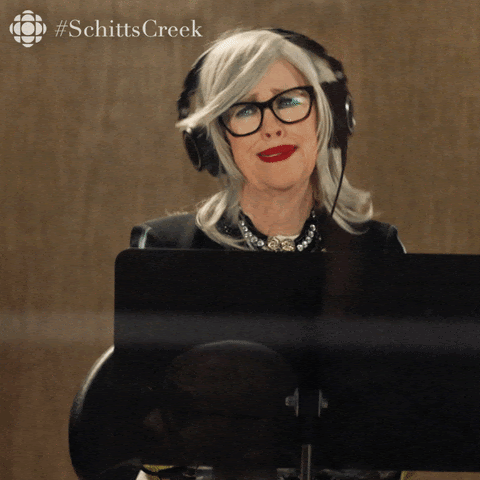 That's why today, we're sharing some of our tried and true WFH secrets that were featured on Social Media Today to help you stay motivated and on-track!
TIP #1 – Create a Set Schedule
What has helped us stay productive and on top of our game is treating every work day as a normal work day. We start the day at our normal time as if we were going into the office. Structure is everything! Sticking to your usual routine now will make the transition back into office life that much easier! So, wake up, make your bed, take a shower, get dressed and treat each day like any other day at the office. This also ensures you are available and reliable to your clients and coworkers!
TIP #2 – Exercise During Your Normal Commute Hours
Isn't it funny how most of us made the excuse that we never had time to work out during the work week? Now look at us! Haha. If you're still struggling to find extra time to get in a good sweat sesh, try taking advantage of the time in the morning that you'd normally spend driving to the office. Do an at-home workout class or get outside for a jog or walk. If you're really not a morning person, try to squeeze in a quick 20-minute workout around lunchtime or after you wrap up for the day!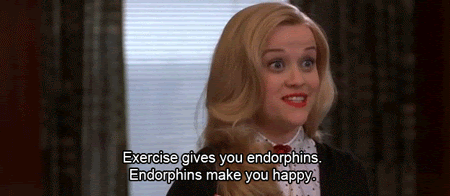 TIP #3 – Set Up a Proper Workspace
If you can be productive doing work from the couch, props to you! If you're someone who has been getting easily distracted while working, it's time to find a quiet space in your home and designate it as your office. Make sure you have all of your technology in order – i.e. chargers, hard drives, mouse, keyboard – and enough space to work comfortably. If you're creating content for social media, make sure you have the proper equipment to create high-quality content! Pro Tip: Use your kitchen island to create a standing desk! You'll be giving your back a break AND your quarantine snacks are within reach.
TIP #4 – Set a Wrap-Up Routine
To make sure you can be fully off-the-clock later in the evening, create a wrap-up routine that you start at least 30 minutes before you need to end work. Don't let working from home mean working all day and night… this is not the time to completely burn yourself out! Take some time to wrap up emails, projects and small tasks, and get organized for the next work day. Nobody wants to be thinking about work at 7pm while they're having virtual happy hour with their friends and family!
TIP #5 – Be Kind to Yourself
If there were ever a time for this slightly cheesy mantra, this is it. Just remember, you're not simply working from home — you're working from home in the middle of a global health crisis. Your new work-win may be that you simply get through the day without ever washing your hair or making a home cooked meal. And that's okay! We are human. We are sometimes going to slip up, become distracted and have a bad day. Give yourself grace. We are in this together and doing the very best we can!
We hope these tips help you stay productive and positive as we all continue to make the most out of this new normal. Stay connected, stay home, stay RAD! Xo