December 10, 2019
Since its launch, the Tik Tok app's popularity has been growing and doesn't seem to be slowing down any time soon! The app has quickly gained over 500 million monthly active users, the U.S. being the most popular country where it has been downloaded over 80 million times. So, what is this hot new app that you've been hearing everyone talk about?? Keep on reading to see what all the hype is about!
WHAT IS TIK TOK AND WHO IS USING IT?
In a nutshell, Tik Tok is a fun and entertaining app that has simplified content creation! It offers a wide selection of sounds and song snippets, along with the option to add special effects and filters. There is also an option to directly add videos created on your phone! All you have to do is record anything and everything and post it instantly. Because of its short video format, the creation and watching process don't take much time or effort at all! WARNING: Due to this addictive type of content, it is very easy to keep watching random videos for hours.
With all that being said, you may be wondering who is downloading and using the app. Research shows that about 50% of U.S. users using TIk Tok are between the ages of 18-34. The app is used by 2 million more women (8.2 million) than men (6.1 million), and its reach is highest among females ages 18-24. So, while audience levels might still be small compared to the other social media platforms, Tik Tok may offer an additional opportunity to marketers looking to reach these demographics!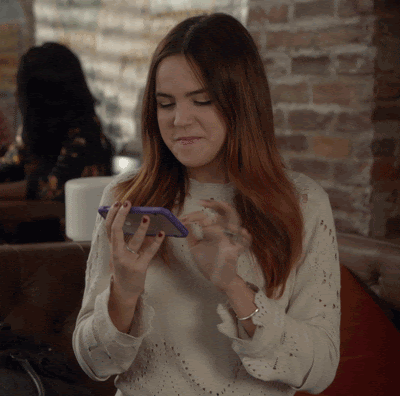 HOW CAN BRANDS USE THIS APP?
Due to its fast growth and rising popularity, many brands are now realizing the potential of Tik Tok as a marketing channel. One of the most popular ways to utilize the app is to create Tik Tok challenges and contests to get users to generate brand-related content. Brands can also take advantage of hashtags to promote their marketing campaigns, just like they would other social media platforms!
Does your brand have an influencer marketing strategy? If you answered yes, you may want to hop on the Tik Tok bandwagon! Brands are using the app to collaborate with celebrities and influencers to create specific promotional content. This is similar to any other influencer collaboration, just with the 15-second Tik Tok video format!
THE FUTURE OF TIK TOK
Tik Tok's popularity status over the last few months has been impressive to say the least! However, it may be a little early to assume it will reach the same level of fame as Instagram and YouTube. In order to compete with the top social networks, Tik Tok will have to continue finding new ways to engage their users and make their platform more marketing-friendly. With more brands looking to further expand their social media marketing reach, Tik Tok is definitely on the right track!
Check out this example of a Tik Tok creation. So festive, so creative, so hard to stop watching! Click here to watch this #ChristmasExplosion!
How many of you are on Tik Tok?! We had to see what all the hype was about because… #FOMO. Follow along at @bintertwined, we'd love to connect with you and to see your video creations!