November 19, 2019
Bye-bye likes! Doing it for the 'Gram is about to change. Instagram has officially announced that they will be hiding likes in the United States and people are BUZZING about this new update. The big question now… "what's next?"
BUT FIRST…WHY IS INSTAGRAM REMOVING LIKES
It all comes down to making Instagram a safe space that's more focused on connections, conversations and community, especially for young users. Social Media has quickly become a platform of comparison, where people tend to feel pressured to post "Insta-worthy" photos in order to gain some form of validation. These apps are opening doors for millions of individuals and businesses but are also putting an immense amount of pressure on people (particularly the younger generation) to obtain an "Insta worthy" life. Mental health advocates and many social media users are in favor of this new update, pointing out that more users will share quality content now that "likes" cannot be used as a measure of popularity.
WHAT YOU CAN DO FOR YOUR BRAND
Now that users are free from the burden of getting likes, this is the perfect opportunity for you to get more creative with your content strategy on Instagram.
Utilize Stories
Instagram Stories have quickly become THE tool for brand engagement, and now is the best time to take advantage. Your current and potential followers want to know, like, and trust the people behind the brand. Stories allow for real-time engagement without having to worry about a perfectly curated feed. We've written a more in-depth newsletter on this, just click here to read it!

Create High-Quality and Compelling Content
Your goal shouldn't be to have a perfectly curated feed of highly filtered photos just to see how many likes you get. Your feed should tell a story. YOUR story! Post what you're passionate about, what you love, and what you enjoy. Create content that is compelling, engaging, and truly unique to you. Use Social Media for what it was intended for: expressing yourself, telling your story, and connecting with people from all over the world!
Focus on Engagement
If engagement wasn't a top priority for you from the start, consider this your wake-up call! With the removal of likes, it is crucial that you invest more time in engaging with your community. Genuine engagement requires conversation, and that can only happen through digital dialogue! Comment on other people's content or simply send a friendly DM. Users will appreciate it and bring the love right back to your profile!
Continue to Be Authentic
Becoming a trusted brand or business isn't something that happens overnight. It takes a lot of time and genuine engagement to develop those long-lasting relationships. The easiest way for someone to know, like, and trust you is to be authentic! Continue to be open, honest, and relatable to your audience. You will see just how rewarding it will be!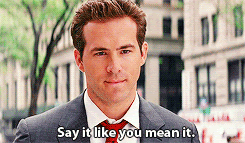 We all knew this was coming sooner or later. At the end of the day, real connections beat popularity metrics. These popularity metrics do not measure your social media success! What truly matters are the conversations (and more over conversions) you create and relationships you build with people. Don't forget why you started using social media in the first place! Get out there and, you know… be SOCIAL!