January 14, 2020
It's no secret that the use of video content on social media is on the rise. From Instagram Stories to Facebook Lives, social media users are shifting their strategy to incorporate more short-form videos on their platforms! Let's face it, we've all been guilty of going down that rabbit hole most commonly known as Buzzfeed Tasty videos. They're easy to watch, highly entertaining, and mind-numbingly addicting!
Here are 4 reasons why your brand should start using video in your social media strategy:
1. EASY TO DIGEST – in today's day and age, people are always pressed for time but want to consume information as quickly as possible. Nothing says "yawn" more than a never-ending caption or long-winded blog post (we like to keep ours short and sweet over here)! Incorporating short videos on social is an easy way to get your message across, while making it more enjoyable for viewers to digest the information!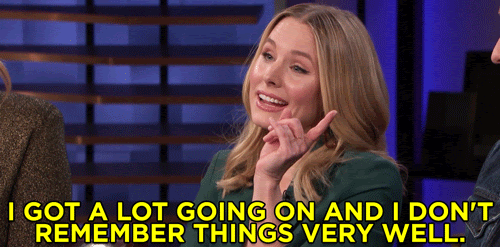 2. IMPROVE SEO – more quality videos you create, the more quality traffic you can draw to your website! Search engines pay very close attention to how long people are staying on your website once they finally get there. Because viewers prefer short videos over text-based content, they are more likely to stay on your page for a longer period of time. This helps search engines like Google boost your content to the top of their rankings, thus improving your SEO!
3. ENCOURAGES SOCIAL SHARES – we've heard over and over that visual content is the key to engagement, and video is no exception! It is proven to be the most effective way to encourage sharing and drive brand awareness. Even if only one of your viewers shares your content, you may be exposed to a whole new target audience!
4. HUMANIZE YOUR BRAND – video is a great way to humanize your brand and present yourself in a way that is easy for your audience to connect with! By being authentic to your brand and letting your personality shine through, you naturally create that human connection and emotional engagement with your viewers!
Video content holds so much potential for interaction, engagement and shares on social media, and for that reason it's one of the best visual marketing tools you can use! Hopefully this post gives you the nudge you need to start creating fun and engaging videos for your social media! We're ready to step up our content game, who's ready to jump in with us?!