January 7, 2020
For some people, copywriting is their JAM. Coming up with clever, witty, and compelling captions is like second nature – these people have a gift! For others, writing captions is the one social media task they dread the most! We're here to tell you that writing strong captions really doesn't have to be that hard. All you need are some tips and tricks to help you get started!
Tip #1: Know Your Audience
Should your captions be funny? Serious? Inspirational? Should you use emojis? You may be asking yourself alllll the questions. Rule #1 – Know your audience! Make sure you're very clear about who your target audience is and how you want to approach them. If you're struggling to come up with a caption, stop and ask yourself: How would I text my favorite client? Writing captions should feel as natural as texting your best friend or having a casual conversation with someone face-to-face. Focus on speaking to one person instead of your entire audience. This will help you craft captions that your audience will find more relatable and engaging!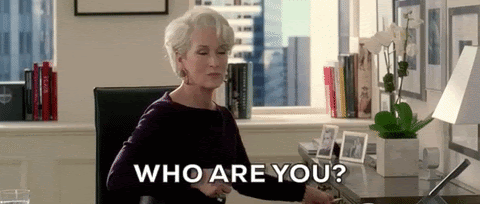 Tip #2: Use Consistent Brand Voice
You need to stand out in a sea of billion social media users, and the best way to do that is to be yourself! Identify your brand voice and showcase your brand's personality through captions. Doing so will allow your audience to better connect with you instead of feeling like they're talking to a robot. Always remember to be true to yourself and the way you communicate so that you can build real connections with your audience!
Tip #3: Open with An Attention-Grabber
Remember when your high school English teacher said your essays need to start with an attention-grabber? Who knew they were prepping you for social media captions! The trick is to have the first line of your caption be super-engaging and enticing because that's what your audience sees first. You want your caption to stop them in their tracks as they scroll their feed! Once you have them hooked, they're more likely to read your full caption and engage with your post!
Tip #4: Use a Variety of Hashtags
In order to be successful with hashtags, it's important to be strategic about your hashtag usage. While using "most popular" hashtags like #love, #happy, and #phone may get you a few more likes, it's not going to do much for your growth in the long run. Instead of using one type of hashtag, it's better to use a variety that have an engaging community behind them and are specific to your audience. Combining hashtag types will maximize your post performance and help you reach your target audience!
Tip #5: Include a Strong Call-to-Action (On Occasion)
Want to drive engagement? Invite users to leave a comment, tag their friends, or leave an opinion by including a call-to-action (CTA) at the end of your caption. Encouraging conversation is KEY! But not every single caption needs a CTA. Asking for people to do something too often could cause you to lose some of your audience… I mean, would you like it if your friend only asked you to do things for them?​! Think about the intention behind the post before you decide to include a CTA!
Captions are a huge opportunity to encourage likes, comments, website clicks, and ultimately build a stronger relationship with your audience. We hope that you found these tips helpful and are ready to write captions like a boss!