March 17, 2020
Don't mind us… we are just over here missing the days when the word Corona meant Taco Tuesdays and beach parties!
Now it's a collective freak out session where media, markets and moms across the globe are in hysteria and buying out Amazon of toilet paper and hand sanitizer.
Before this turns into a debate of just how "real" the risk is of COVID-19 please let us clearly state we are firm believers in hand-washing and staying home if you have cold-like symptoms. Thanks Ellen for the tutorial – what has everyone been doing up to this point?! (topic for an entirely different newsletter!)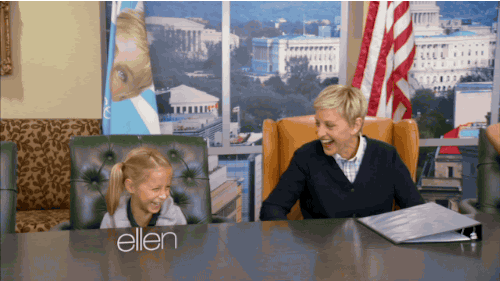 We digress.
We firmly believe that Social Media is powerful and can be used for so much good – sometimes you just have to tune out some of the noise. The reason we are weighing in on the current state of affairs is that rather than letting Social Media convince you that this is going to be the end of all meetings, conferences, travel, imports and society as we now know it… Let's use Social Media for all of its ability to keep us connected, working, selling, supporting and thriving.
Here are 4 Ways you can use Social Media to Continue to Drive Business:
1. Tweet Ups – did a conference or meeting get canceled recently? Why not hold that same discussion by inviting guests to a Tweet Up at a specific time on Twitter. Use a custom hashtag to connect all the conversations. Bonus, other people who might not have been able to join now have the opportunity to find you and join your online community.
2. Go Live – before you roll your eyes at us because this is the 1 millionth time we have told you to use video and LIVE features on FB and IG, hear us out. We all know the power of personal connection. Seeing is believing. Don't stop doing what you are doing just because you cant get in front of that group or decision maker. You can reach all the decision makers when you go live. Be sure to welcome questions and address them as they come in! Make it as interactive as possible.
3. Facebook Groups – if you have been toying with the idea of creating a custom Facebook Group, now is the time. You can create groups for particular segments like your customers, business partners, employees, vendor teams and more. By moderating who is invited and joining the group, you can drill down to your target market and create a place for discussion, collaboration and focus groups!
4. LinkedIn – we don't address LinkedIn as often as should (email or DM us if you would like us to share more about the platform) but with all their new features it is not just a platform for finding a new job or connecting with your old mentor. Take a few minutes this week to update your personal profile, review (or create!) your company profile and update both with your most recent projects, awards and press. Then share a few of your longer form content like blogs, white papers or articles. Lastly, send just five messages to former colleagues or associates. You will be surprised at what a simple hello can spark.
Social Media isn't going anywhere and in fact it will be absolutely vital in keeping us all connected, calm and supporting one another during these next few weeks. Now more than ever, Social Media will be your key to success and is the fastest and most efficient way to reach your audience!
Should these health concerns and cancellations affect the way you do business, and you need to brainstorm how to adjust… we are here to help! Reply to this email or DM us – we would love to help so you can keep rocking!
PS: We have said it before, Social Media is powerful and can be used for so much good –  you just have to decide who you follow and what content you want in your feed. If it doesn't positively serve you, makes you crazy or is just flat out fake, UNFOLLOW! If you need a little more happy when you scroll might we suggest following @RADCampOC, @Upworthy and @DudeBeNiceLA!
Stay Social (and Healthy)!