November 26, 2019
The holiday season has arrived and now is the perfect time to start finalizing your December content calendar! Get ahead of the holiday rush, amp up your social media marketing game and watch your engagement skyrocket this holiday season. Read on for our list of festive ideas that you can easily implement into your December content calendar!
BEHIND THE SCENES
Give your audience a peek at what your company is really like during the holidays with some behind the scenes footage! December is always filled with festive projects and promotions, so don't be shy to share all of the fun that goes down in the office. It all helps to make people feel more connected to your brand!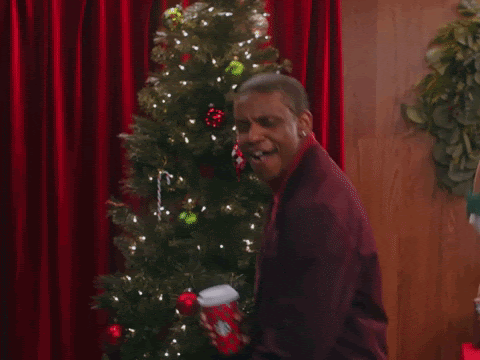 CONTESTS & GIVEAWAYS
Holiday contests and giveaways are easy, affordable, and effective! Spread the holiday cheer by hosting a "12 Days of Giveaways." These prizes don't have to be extravagant by any means because, let's face it, everyone loves receiving any type of gift during this time of the year. Contests and giveaways are a really fun way to build excitement, get your audience involved, and have people coming back for more!
SOCIAL-ONLY PROMOS
Because spending money is on so many people's' minds, the holidays are the most obvious time of year for a business to promote a sale or discount. Offer exclusive discounts to your social media followers to boost your holiday sales and increase your visibility!
YEAR-END RECAP
Believe it or not, your community loves to celebrate your wins just as much as you! Take a moment to share your top sales, most popular posts or even your client's accomplishments. By highlighting your successes and favorite moments of the year, you'll be able to reflect on all of your hard work and carry that momentum into 2020!
WHAT'S IN STORE FOR 2020
New year, new you! December is the perfect time to tease what you have planned for 2020. Whether you're rebranding, offering new services or launching new products, give your audience something to look forward to in the coming year. This is also a great opportunity to ask for feedback. Engage with your community to see what they liked and didn't like so that you can better strategize for a successful 2020!
December is the busiest month of the year for everyone. Free time is well, non-exist. Although we are weeks away from the major winter holidays, planning your festive holiday content now will save you time during all the hustle and bustle!